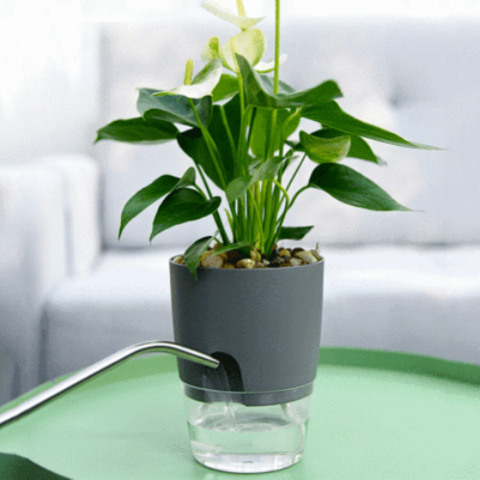 ${data.index + 1}/6


Never Have to Water your Plants Again
Watering plants sounds so simple but can lead to problems if you do it too much or not enough. Instead of guessing when to water your flowers let them decide when they want to be hydrated!
Hydrobloom is a self-watering pot, perfect for people who forget or don't have time to maintain their plants! Once you fill it up it will take care of your plants for a whole month, without needing anything from you!
You can ensure your home garden never withers away and always stays watered even when you are away! Hydrobloom takes care of the watering so you'll never have to worry about it!
Why Hydrobloom Is for You
Gardening made easy- Growing plants doesn't have to be a hassle, let Hydrobloom take care of your plants' needs while you enjoy their aesthetics!
Help them flourish- You don't have to worry when to water them, Hydrobloom provides optimal hydration to ensure your plants are always provided for!
Maintain their beauty- Frequent traveling often leads to dead plants, Hydrobloom will ensure your flowers will always stay watered and fresh while you are away!
Hydrobloom is the ultimate choice- Growing a beautiful home garden becomes so easy when someone else is charged with the watering!